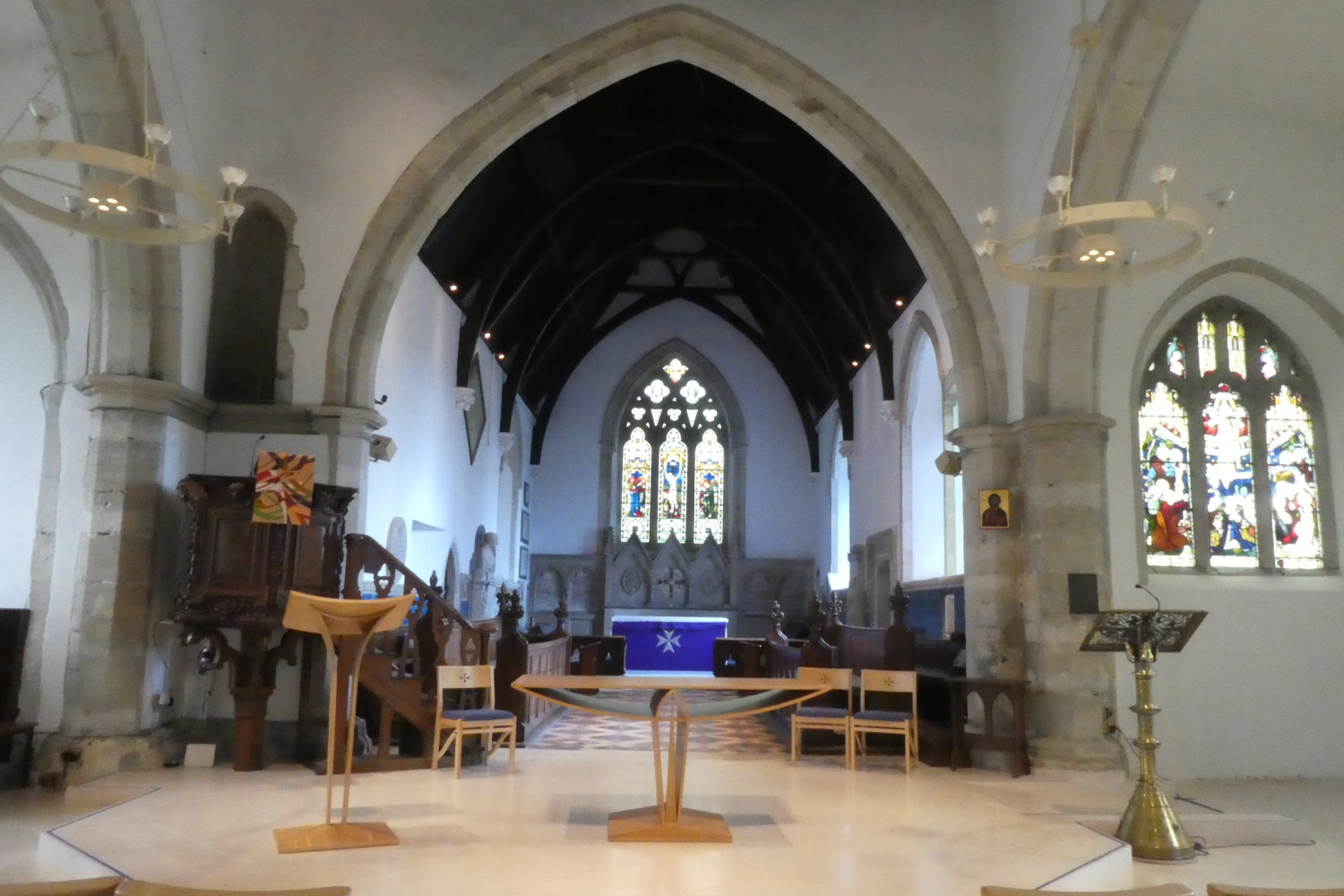 There has been a church on this site for over a thousand years, and much of the building we see today was built in the early 14th century. Throughout its history it has been the centre of village life, both religious ad secular. Evidence from Saxon times is sparse but clearly Meopham developed to become a prosperous village, centred on the manor. The earliest mention of Meopham was in a deed of 788AD for land in Trottiscliffe when it was referred to as being on the northern boundary.
About two hundred years later King Edgar set about reforming the laws of title and required that every Thane (Nobleman / Landowner) should build a church on their land. There is no physical evidence of a church at Meopham, but, since it was probably wooden, it has been obliterated by later buildings. The existence of a church is indicated in a will made sometimes around 965AD by the Lord of the Manor at Meopham, Byrthic, to which one of the witnesses was the local priest, Wina.
For more history, please click on the history booklet link below.
There are two Commonwealth War Graves in the graveyard of St John's
Private T.H.Wellard
Service Number: CH/7484
S.S. Teeswood, Royal Marine Light Infantry who died on 08 April 1918 Age 42
Remembered with Honour St John the Baptist, Meopham Churchyard Right of Church, near pathway.
Private C. Maynard Service Number: F/24545
Army Service Corps, "L" Forage Coy who died on 08 May 1916
Remembered with Honour St John the Baptist, Meopham Churchyard on East boundary.
Click here to download the booklet about the history of St John's Church.
Click here to look at some photographs of St John's Church.