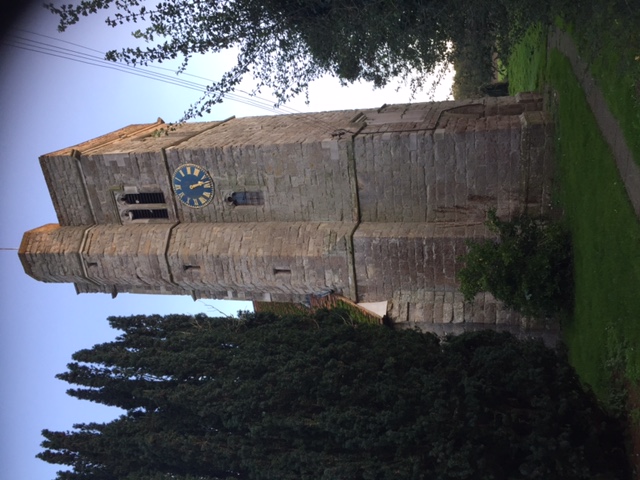 It was more than 700 years ago, in the time of Edward I, when the Archbishop of Canterbury was Lord of the Hundred of Toltingtrow, that Nurstead – 'a poor little Parish with a church' - was part of the Hundred. If you take the road to Ifield, the small green is Toltingtrow.
Notestede is referred to in Norman times and in the Domesday Book (1086). The tenant of Notestede estates was Odo, Bishop of Bayeaux, half-brother to William the Conqueror. The Lord of the Manor had Castleward duties at Dover twice yearly, a big event in the lives of the locals, defending Dover Castle.
The original Saxon Nurstead Church would have been a wooden building. In its present form the Church has stood since the 14th century, with walls of oblong flints, and together with the 14th century Hall of Nurstead Court are the only surviving parts of the Manor as it existed in 1349. Changes in the texture of the stone suggest originally a square building, the door in the North and a Lancet Window opposite with the Chancel on the East, since widened. John Leyston, Yeoman of Nurstead, mentioned the Tower addition in 1588 and John Sedley of Nurstead Hill Farm (later of Southfleet) gave 3 shillings and 4 pence for repair of the bells.
The base of the Tower with the West Door was occupied by a large pipe organ but due to decay it was replaced in 2006 with the current digital organ. There is a small window high at the West end through which a person in the Tower could witness the church ceremony and ring the Bell for the Sanctus.
There is one Commonwealth War Grave in the graveyard of St Mildred's and it is of -
Gunner Brian Maurice Whayman, the son of Maurice and Mildred Alicia Whayman of Beckenham
Service Number 1444017
Regiment & Unit/Ship: Royal Artillery H.Q. 60 (4th Bn. City of London Regt.) H.A.A. Regt.
Date of Death: 15 May 1941, aged 26 years old
Country of Service United Kingdom
Click here to download the history booklet for St Mildred's Church.
Click here to see some photographs of St Mildred's Church